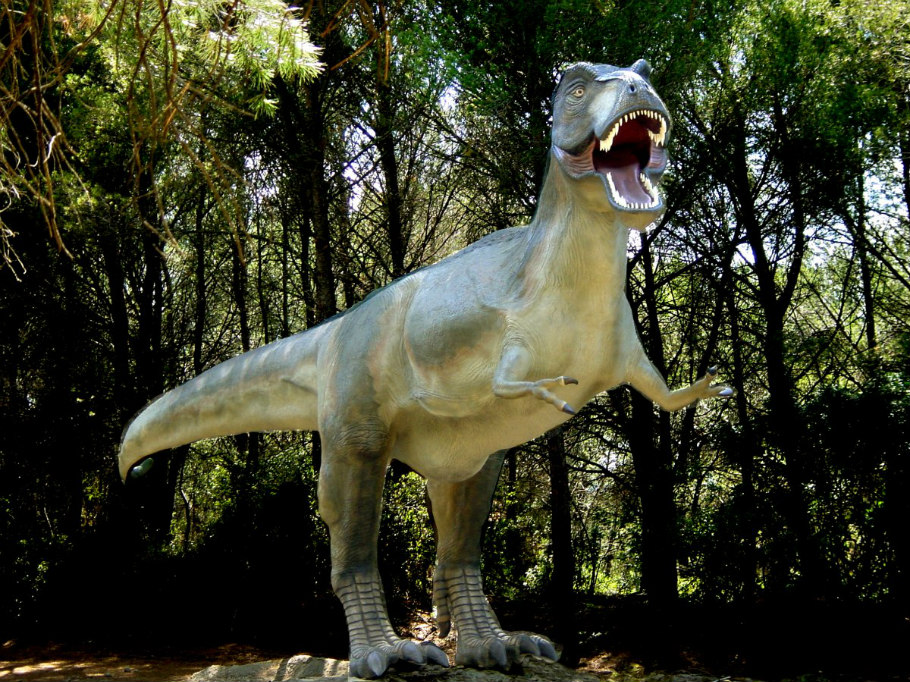 in 1996, an outstanding paleontological site consisting of numerous dinosaur eggs and fossilised bones was discovered in Mèze (Hérault County), 20 miles from Montpellier in Languedoc-Roussillon, in the south of France
To protect this remarkable heritage, an open-air museum was founded in the heart of the site. Extensive paleontological digs and research are continuing in the area.
The originality of this approach is to offer both a cultural centre and a teaching structure at the same time, thus taking due account of the interests of researchers and the general public.
The Mèze Museum-Park tells the story of dinosaurs from their origin to their extinction, explaining all we have learnt about them from their discovery to the most recent scientific research.
Designed to cater for all types of public, this top quality Museum site encourages visitors of all ages to observe, understand and participate in what is a new, highly original concept, an open-air museum.